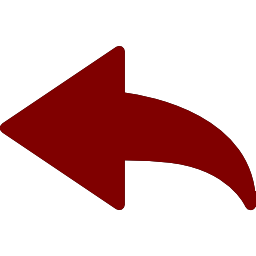 Love & Ecstasy Training (Cycle 2):
Celebrating Love & Orgasm
The Love and Ecstasy Training (LET) will change forever your experience of sexual loving, and give you the opportunity to explore how your sexual energy can heal your body, open your heart and expand your spirit to states of unity and bliss.
Over 30,000 people worldwide have participated in this exquisite training since its conception. The Love & Ecstasy Training (LET) is a powerful and life-transforming experience, and it carefully builds a container of safety in which to:
Unveil your gift to be the perfect Tantric Lover.
Open to greater physical and sexual pleasure.
Learn to relax in high states of arousal.
Discover and communicate how you like to be loved.
Expand to new horizons of ecstasy and bliss.
Let go of old limitations.
Bring the sacred into your love life.
Integrate Tantra into your everyday life.
Weave all aspects of your life into a harmonious balance.
Currently in the USA the Love & Ecstasy Training (LET) takes place over two separate weeks, several months apart. It is designed to go deep, not simply teaching new techniques for building intimacy and accessing ecstatic states, but introducing a practice that can produce significant changes in your whole being. Cycle 3 is taught only every other year.
The time between the cycles assists you in incorporating the practices into your daily life. The opening into new experiences and sensations is deepened through repetition. Between the cycles you are encouraged to meet with your fellow participants, your new family of SkyDancers, to practice together and teach each other what you have learned so far. This further prepares your system for deeper, higher experience during the second week.
While it is recommended to attend all Cycles in the same year, it is not required. You can take Cycle 1 one year, and Cycle 2 another year, if that better suits your circumstances.
Is this training right for you?
A prerequisite for the Love & Ecstasy Training (LET) is that you have taken a workshop with Margot Anand, Steve & Lokita Carter and other SkyDancing Tantra teachers, or have other hands-on experience with Tantra. Plus you should answer yes to most of the following questions…. Would you like to:
learn how to love yourself more and enhance your self esteem as a lover?
heal old sexual wounds?
learn the art of positive, successful communication in sexuality?
understand the healing power of rituals and sacred ceremonies in the context of lovemaking?
feel that sexual loving is a spiritual empowerment and thus needs to be treated with devotion and respect?
learn the art of sexual ecstasy step by step all the way to the experience of a whole body orgasm?
understand the energy of the chakras or "energy centers" through which we can access: passion, flow, power, love, clear communication, clear vision and the ecstasy of the spirit?
experience ecstatic states and integrate them into your love life and your everyday life?
The Love and Ecstasy Training (LET) is for singles and couples, ages 18 to 80. Whether you come by yourself or with a partner, you will find this workshop to be an enlivening and nourishing experience. Couples work with their partner if they choose, and individuals will work with other single participants. Together you will discover the secrets of meeting each other on a level of intimate trust and understanding. There will be an equal number of men and women present.
"The Love & Ecstasy Training is an amazing life-transforming course that gave me the capacity to be more fully present in my body, as a person and express myself more authentically and ecstatically in all kinds of situations. It has healed emotional and sexual traumas and gave me self confidence and trust as a lover."
—Christina de Jongh, Life Coach (California)
"I highly recommend the Love & Ecstasy Training as part of your evolution of consciousness. This workshop will educate you, stimulate you, tickle you and engage your body, mind and spirit. Give yourself this gift of ecstasy and expand your whole being."
—Kristina Keaveney, Therapist (Canada)
"Your work continues to be consistently magical. Each time I spend time in one of your workshops, I come away feeling more centered, awake and empowered. Ok, and more beautiful! Each time I also think it couldn't get any better and then it does!"
—Vicki Reiner, Spiritual Teacher (California)