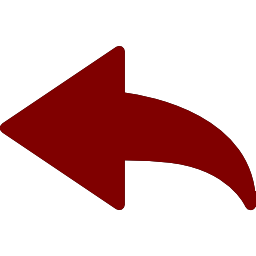 Tantric Massage (Level 2):
The Art of Sexual Ecstasy
Would you like to learn how to be a skillful, multi-orgasmic lover who effortlessly rides the waves of sexual ecstasy and transforms lovemaking into a spiritual experience? Our Tantric Massage Level 1 practices the art of ecstatic touch. Our Tantric Massage Level 2 takes this art form to another level—infinite pleasure! Everyone has an unlimited potential for infinite pleasure, and in this seminar we experiment with hands-on techniques to expand our capacity for ecstasy and being multi-orgasmic while giving and receiving a whole-body massage.
Receive pleasure by giving pleasure
Transform your sexual spark into a bonfire
Become the master of your own ship
Stay grounded and focused in the waves of ecstasy
Play with the balance of control and surrendering into bliss
Cultivate deeper intimacy and trust with yourself and our partner
Together we create a sacred and magical realm of deep relaxation, profound pleasure, full presence and heightened sensation. Take home with you practical ideas for extending pleasure, and becoming more orgasmic in and out of the bedroom.
The techniques become a stepping stone to the deepest spiritual intimacy with ourselves and our partner and can be practiced over and over again to transform each lovemaking occasion into a sacred event!
Traveling to peaks of excitement and through valleys of relaxation, we access our innate ecstatic source and find out how easy it is to "be" our very essence and connect on that level with our partner.
This seminar is open for couples and paired singles. Couples and pairs will work together exclusively during the massages. "Paired singles" are those who pair up prior to the workshop for the purpose of taking it together.
Is this seminar right for you?
This is an advanced and intimate seminar for couples and paired singles. For you to get the most out of it, we recommend that you first participate in our Tantric Massage: The Art of Ecstatic Touch seminar, another weekend seminar at Ecstatic Living Institute, or have other tantra experience, preferably in a seminar setting.
"Great, strong experience among respectful, warm, welcoming participants and wonderful teachers."
— Grateful Participant (NYC)
"[the Tantric Massage seminar is] an excellent intimacy building tool for spiritual growth and relationships."
— Liz M, Yoga Teacher
"Tantra has changed my life in the past four years. I came to Ecstatic Living to learn how to have better sex. I learned how to live my life as a creative and joyful act of making love."
— Annette E (Salt Lake City)
"The weekend was wonderful—at 57 years, I am amazed to say that it transformed my experience of being male, and being orgasmic, plus it brought me even closer to my wife… and that after 36 years! It's never too late to start on this path."
—Mark M., Investment Manager
"Every couple who attends the Tantric Massage workshop will refine, deepen and extend their loving intimacy, and for those who think it's too late, this could be the ray of hope and the cure for divorce."
—John Kalb