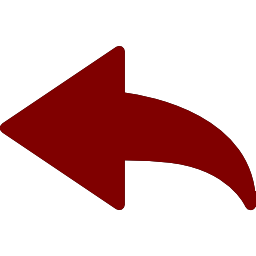 The Lover:
A Weekend for Men about Women
Looking for more confidence with women? Interested in gaining new skills in and out of the bedroom? Wonder what it would feel like to be in the flow and better connected with your partner? In The Lover Men's Men's Weekend, we will help you to create the intimate relationships that you really want and become an exceptional lover.
We will help you crack the code of what women want in a man and what makes a man a great lover. Learn how to embrace her changing ways and meet her where she is, rather than where you think you should be. Learn how to touch her in ways that will drive her wild.
Come join us in a safe, loving and supportive space where you will have the freedom to bring all of who you are as a man and connect to your sexual energy and desire. Experiential learning is the most effective way to actually affect change in areas such as sexuality and intimacy. This powerful and unique seminar is both experiential and interactive. You will:
Learn how to become a more passionate, confident and skilled lover.
Discover the secrets to how women like to be loved (whether you've known her for a long time or you have just met).
Learn the different ways you can drive a woman crazy with touch.
Find and unleash your "bad boy" energy.
Discover how to connect to your own pleasure so you can help a woman connect to hers.
Learn about the physiology of female sexual arousal including women's erectile network system.
Identify some of the patterns that may be holding you back so you can better connect to your sexual energy and passion.
Gain new skills and have the opportunity for hands-on practice with loving, honest and supportive female sex and intimacy teachers.
Receive individual one-on-one coaching and get real-time feedback as you learn and practice.
Watch a live demo of erotic sensual massage.
You will leave this weekend a much more confident, skilled, authentic, and passionate lover.
Taught by certified sex and intimacy coaches and Tantra educators Kai Wu & Xanet Pailet, The Lover: A Weekend for Men about Women offers men a unique opportunity to experience, learn and explore. Through the perspective of Kai & Xanet, gain insight into the inner desires of women in the areas of love, sex and partnership.
"I am an almost 70 year man who has been studying Tantra for about ten years. I am also a tough critic and not easily impressed. During this ten years I have attended a number of Tantra workshops through Ecstatic Living Institute and have never before been able to dive into my own sexuality as well and as profoundly as with the Master Lover Workshop taught last weekend by Xanet, Kai, with assistance by Corrine. The workshop created a sacred container of trust, openness, vulnerability and compassion, and is really for all Lovers, masters and others, who want to understand their sexuality as it is expressed in a relationship. This is an extraordinarily difficult subject for most men and the team was able to navigate superbly from the opening entre of a relationship through a culmination of passion, all the while teaching about boundaries, trust and appreciation for the very complex world of sexuality. Through a number of experiential exercises that brought me into awareness of who I am sexually as never before, Xanet and Kai also helped me gain a much better understanding of the complex nuances of women in their love making. In a word, it was WONDERFUL. I am ever grateful to them for bringing this workshop to men and hope that if you are a man reading this post that you will take the time to experience it yourself. You will be glad you did."
—R Tallman (Singapore)
"Every man in a restless, stale, disconnected relationship should take this class."
—J. Adams (San Francisco, CA)
"The workshop literally changed my life. I lived in a virtually sexless marriage for over 10 years. Last night I used what I learned from you over the weekend and my wife couldn't get enough of me. 15 minutes after we made love she came back for more. That never happened before. She was so happy she even told our couples' therapist about it today."
—B. McGuire (San Francisco)
"I learned a lot about women and myself and I feel like I have grown not just as a man but as a person as well. And my wife and I haven't skipped a day of sex since the workshop! Thank you for the unforgettable experience."
—W. Williams (Oakland, CA)